Oooh, yeah. Get ready guys, cus I'm gonna rock yur minds with this.
CHANGE

It's the most important thing in the world…

It causes life to turn to death…

It causes everything to turn to nothing…

But most of all…

It's inevitable…


From the Storyline Developer of Dimension Legends...

POKEMON: FINAL DESTINATION

"Where does everything end?"

COMING SOON
STORY
I can't say anything about the story in general, since it's too large to grasp. I can, however, show some events that are going to happen.
NEW PREVIEW!!!!!
LOCATION: A SHABBY VILLAGE TIME: 40 YEARS AGO
When you're tired of running around the village you'll soon notice a path leading downstairs, but to get there you have to jump over a ledge. With faith you jump over it and walk on a warp which warps you to another map. A map that seems very familiar. All the way down you see a young boy nervously pacing over a path, enshrouded with trees. He murmurs something about Pokemon and then he notices Celebi.
Bryon: Huh? Who are you? Are you what they call… a Pokemon?
Celebi: Bii?
Bryon: You are, aren't you? So that is what my friends were talking about! I must admit that you do look funny. What's your name?
Celebi: Cele…biii!
Bryon: Are you Celebi?
Celebi: Biihiii, biii!
But then the Celebi disappears and he hears a loud crack behind him.
Bryon: (!) It came from the village. Let's find out!
You understand that it's your objective to follow him and you go back to the village. In the village you see a Ho-Oh flying away from a broken building, Bryon's house! You see Bryon going inside...
LOCATION: UNKNOWN. TIME: 40 YEARS AGO
You saw a whole family of young Joys in front of you and they were all standing neatly in line next to each other. When you try to get close to them an old lady, who was very similar to the Joys came out of the house. "Good morning, children", she shrieked. "Good morning, grandma Joyann", it sounded. "Let's see", the old lady said. "Is everyone there? Mary-Sue, Mary-Ann, Marie-Louise, Hannah, Paris, Lindsay, Casey...Linda and, not to forget, Joy." (!) "Wait a minute. Where is Ann?" "Mary-Sue: She was here a minute ago. I wonder where she's gone to..." "Joyann: Indeed, very strange. I suggest you, Mary-Sue, find her. The rest comes with me." (Mary-Sue goes away from the crowd and heads in your direction, even through you and you follow her down. Suddenly she stops and sees it: a small onion-like creature. When it spots you it starts to glow and sends you back.
LOCATION: THE HEART OF THE UNIVERSE TIME: THERE WAS NO TIME
When the screen turns back to normal again you find yourself in an utterly black space. You can walk through it, strangely enough, but there do seem to be borders. Then, from the middle of the area an animation starts from within a large Orb appears. This Orb stays there for a while but soon it starts glowing and a large, horselike creature emerges from it.
"Gyagagooo", it says. Then it starts glowing again and two animations appear in which both Palkia and Dialga appear, but also a third Pokemon, one that appears later than the two: Giratina. Then another Gyagagoo and the Giratina disappears. After this the Arceus glows one more time and another Orb appears, this one encasing Mesprit, Azelf and Uxie, but soon the orb disappears and you do too...
FEATURES
* A new region
* Custom Pokemon
* New Trainers
* New challenges
* A new HM: Ghost Walker
* New challenges
* An interesting storyline
* A Pokedex with up to 400 entries
* A new crime syndicate: Team Xenos
* Encounters with Celebi
* Nearly 15 legendary Pokemon available, including custom ones
* The Pokemon of the End: Aeclypses
* A lot of FUN
CUSTOM POKEMON
Spoiler:

This is Rubaron, a Dragon/Steel Type Pokemon.

And this is Azaron, Rubaron's evolution (still only on paper. Need spriters to sprite this.)

I thought these 5 years ago, before I even knew Aron existed.
PROGRESS
Creating the general idea of the storyline at the moment
SCREENS
New screenies. IMPROVED!!!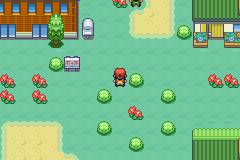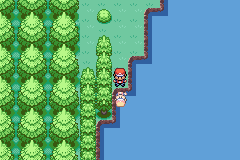 Hello there, opposite me.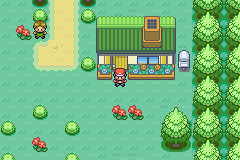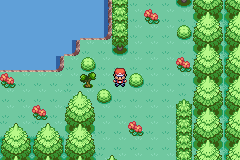 BANNERS
This is the banner spot. As time passes I'll probably put more banners hereIf you want to support this hack, copy and paste it to your signature:
Credits go to GavZ
TEAM
Everyone who wants to be in my team is welcome (as long as there are enough free spots available).
* Mapper: Me, Gammaomikron, Ageangel, GavZ
* Scripter: AlexAhnon, [open]
* Storyline Developer: Me, [open]
* General Advisor: Ageangel
* Banner man: AlexAhnon
* Titlescreen Editor: AlexAhnon
* Tile Editor: Gammaomikron, [open], ?open?
* Beta tester: Roxasabridged, Ace McPhail, Anti Hero
* Spriter: AlexAhnon, [open]
* Sprite inserter: Shadow Rayquaza
* Overworld spriter: [open]
* Animator: AlexAhnon
* Move Editor: Shadow Rayquaza, AlexAhnon
* Item Editor: Shadow Rayquaza, AlexAhnon
* Pokemon Editor: Shadow Rayquaza, AlexAhnon
* Music Editor: ?Ageangel?
So, if you want to: JOIN MY TEAM! You get to hear the whole storyline then and you receive the credits for this hack.

Last edited by Sophidius on Wed May 27, 2009 2:59 pm; edited 5 times in total (Reason for editing : Banner added)